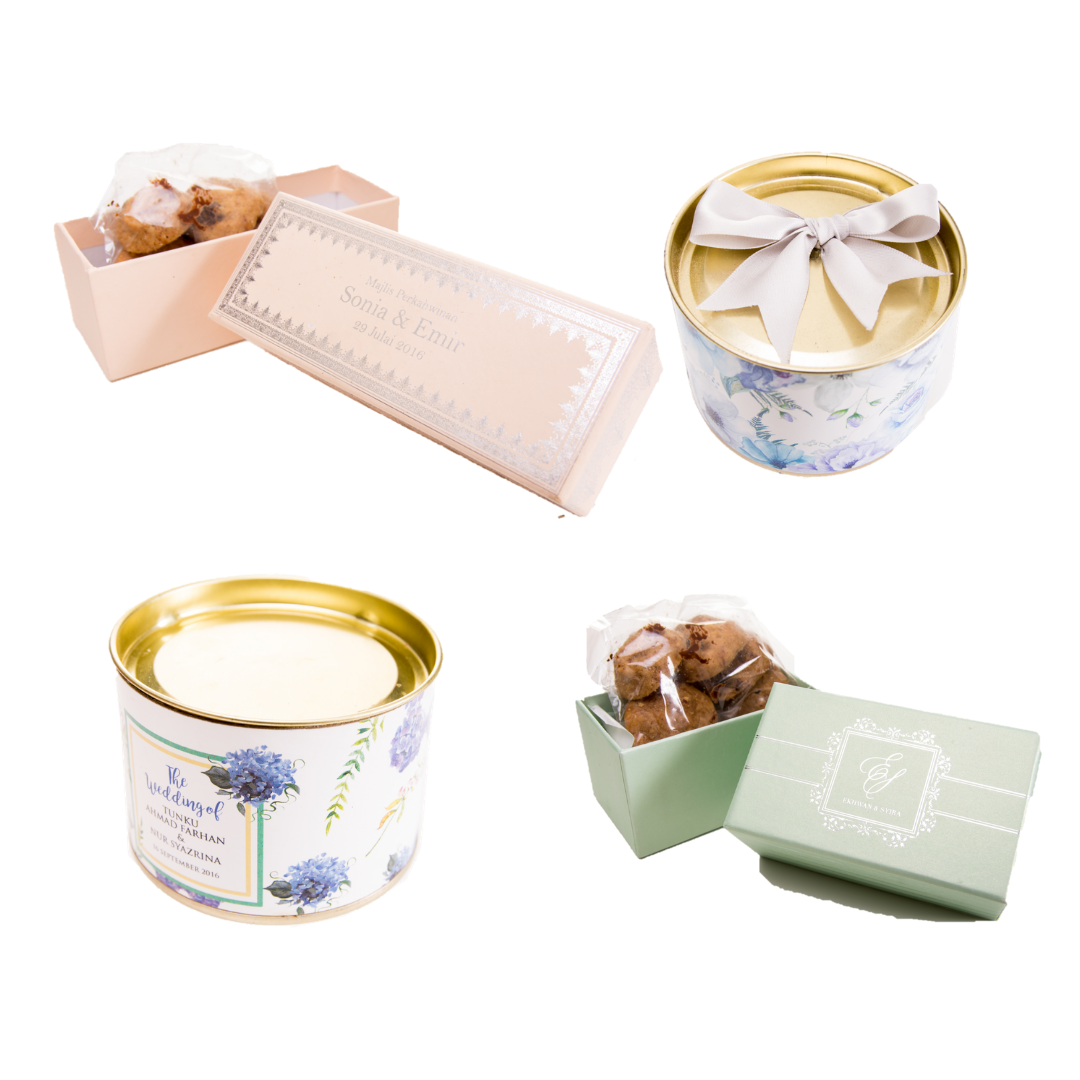 Fully customisable, handcrafted gifts
Not sure how to start? Let us know your budget, the theme of your event and your preferred packaging designs - you can share with us any designs you might source from Pinterest, Google, Instagram etc ! And we'll do our best to make it happen for you, making your dreams come true for your big day !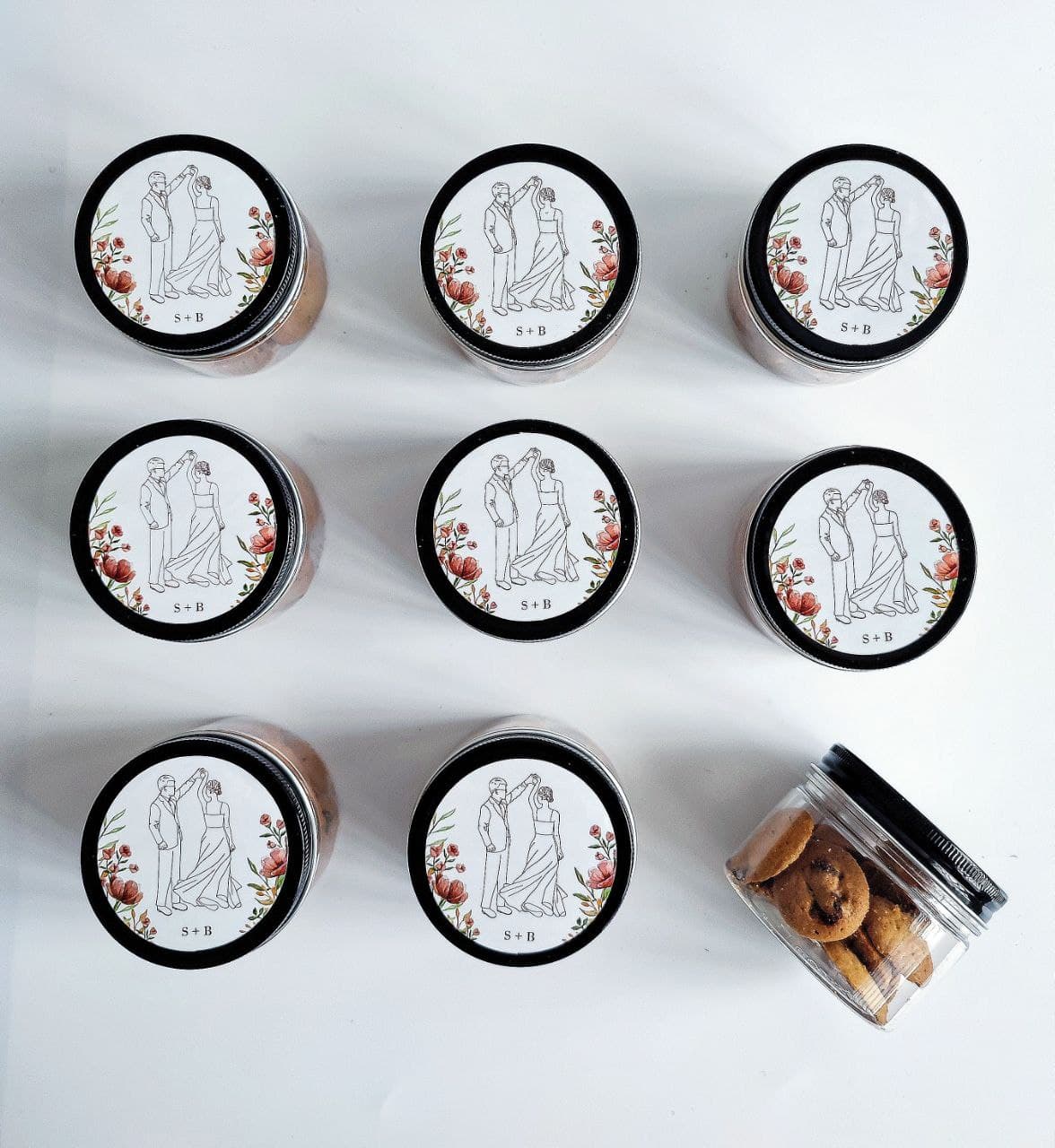 We get your events gifting, sorted!
We are here to guide you every step of the way. From sourcing the right packaging to match your big day, to even designing the labels and picking the right decorations, we're making it as hassle-free as possible for you !
Reach out to us via Whatsapp
FAQs
How soon do I have to place my order?

Lead time mostly depends on the packaging. As our cookies are produced in our own central kitchen, we are able to plan out our cookies production based on your special day at best. Nevertheless, we do recommend atleast 2-3 weeks upon confirmation should you require a customised packaging.
Are you Halal certified?

We are currently in the midst of Halal certification, hence all ingredients that are used are Halal certified and we bake our cookies in our own central kitchen.
Can you ship internationally ? And other parts of Malaysia?

Yes, we can ! You may find out more about shipping charges for other countries than Malaysia by reaching out to our Customer Happiness team.
Would you be able to repack into my own packaging?

Yes, we'll make it happen for you ! If you have any packaging of your own or would like to source one and have us repack for you, our team would be able to repack those cookies in your own packaging, for you - hassle free.