COOKIE ORDER FAQs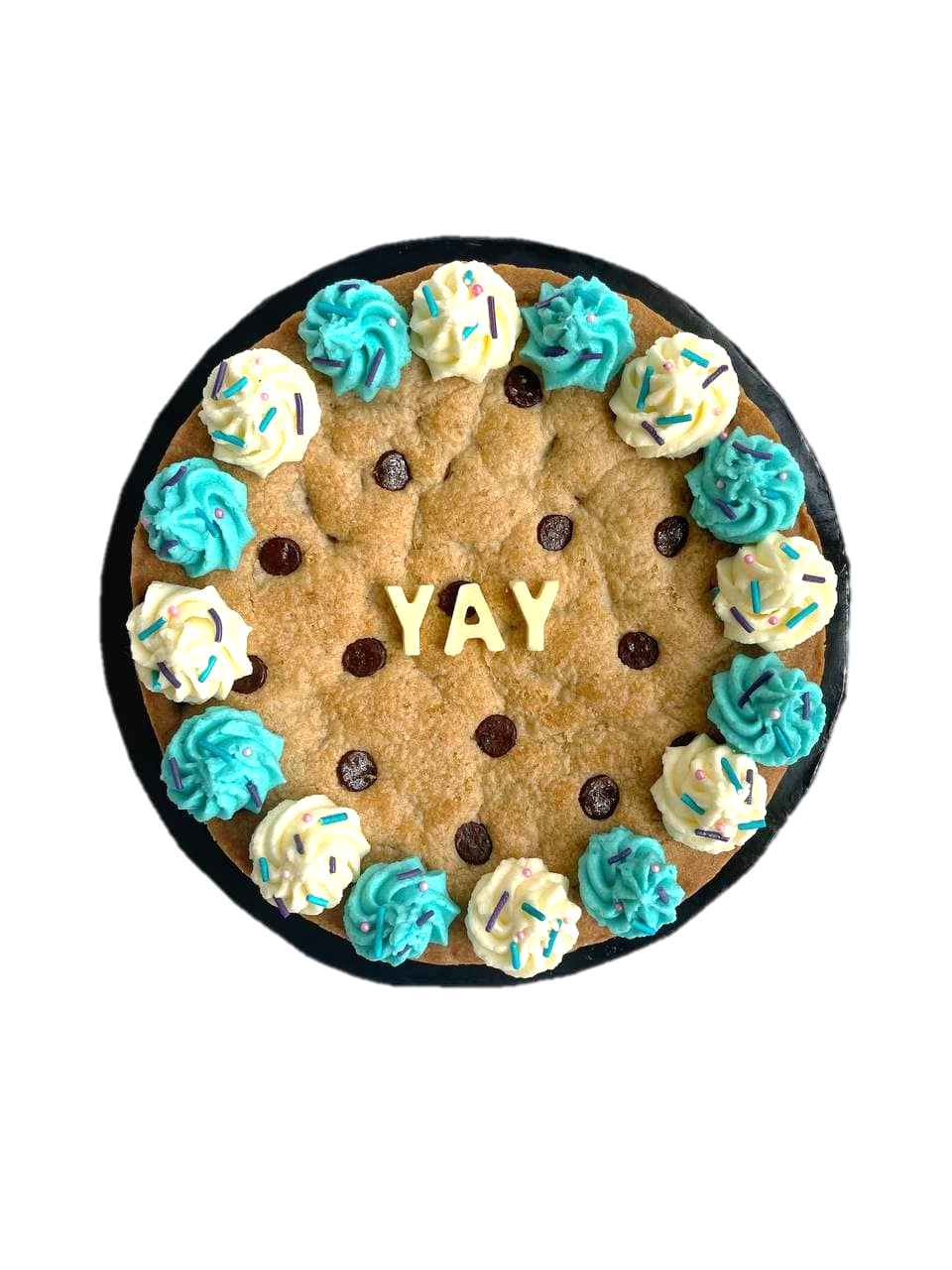 How do I make an order?

Trying out our cookie experience for the first time? That's awesome! Here are simple steps to guide you through:

Step 1: Select the product you like
Step 2: Add to cart and add-on items (if any)
Step 3: Insert your billing and shipping details
Step 4: Make your payment and our team will get them baked goods delivered accordingly !

An order confirmation will be sent to you via email after payment has successfully been approved.
What's the difference between the Cookie Bags and Canisters?

They're both crunchy cookies so they're both the same great taste but...

If you're looking to impress someone with a memorable gift, our Cookie Canisters are perfect !

For self consumption, we highly recommend to get our Cookie Bags to go ! Our cookie bags are definitely value for money.
Am I able to order via Whatsapp, Instagram or E-mail?

For personal orders, you may inquire through any of our social media platforms but our team will process your orders through our website for the best cookie experience with us.

For corporate or bulk orders, you may inquire further through any platforms and we will do our best to make your ordering process as smooth and easy as possible.
What are the payment methods available?

Our website allows for multiple types of payment methods which includes :

- GrabPay

- Credit Card/ Debit Card

- Bank Account Transfer

- PayPal

- Third Party Gateway Payment (FPX)
What is the difference if I place an order through Shopee, Lazada or your website?

We have different promotions for different platforms but there are many perks for each of the platforms made available - for you.

Nevertheless, if the recipient's address is in Klang Valley, we do highly recommend to place an order through our website for the best freshly baked cookies experience.
Can I change my order details? (date/address/message)

Yes, you can but you'll need to inform us ASAP.

You may reach out to us with the changes at:

Whatsapp or Call: +60175003216

Email: hello@theskinnybakers.com

by providing us the new order details with reference to your order number.

We will do our best to accommodate to any changes if your parcel has yet to be sent out for delivery.
Am I able to cancel my order?

Order cancellations can be made via email at hello@theskinnybakers.com or Whatsapp at +60175003216.

Your credits will be refunded to you through our Gift Card to be used as instore credit which has a standard expiry date of one year. You may use this credit for any purchases in our store.
SHIPPING INFORMATION
How long would the delivery usually take?

Orders within Klang Valley are usually delivered by our dispatch rider via 3rd party, Lalamove within 1-3 working days.

For orders outside Klang Valley, deliveries should take 1-3 working days to arrive.

For international orders, please reach out to our team for further details and we will do our best to make arrangements that suit you best.
Do you do same day deliveries?

Yes we do ! If you pick the option for "Same Day Delivery" as your shipping method upon checking out and you've picked the exact date, then we will do our best to ship your order on the day itself ! Cut off time is 12PM daily and is only applicable for recipient addresses within Klang Valley.
I live in other states of Malaysia, are you able to deliver?

For deliveries outside of Klang Valley, we usually will deliver with our preferred courier partner, DHL. Nevertheless, should you prefer any other courier method, we are able to arrange for delivery accordingly. Just let us know your order number and your preferred delivery method.
What are my options? Can I pick up my order?

You may place an order online and pick your order up from our retail store. We are located at 17, Jalan ss 15/2a, 47500 Subang Jaya.

Alternatively, our deliveries typically take place daily between 2PM-6PM.
I received wrong or damaged goods, what do I do?

There are instances whereby orders do not get delivered to the recipient with the right address or parcels get slightly damaged albeit with tons of precautions being made. Should this happen, we deeply apologise for the inconvenience but do reach out to our team and we will do our best to make it up to you as we'd like you to have the best cookie experience with us !
Must the recipient be home to receive ?

For a smooth shipment process with us, we recommend for recipients to be at the address upon receiving between 2PM-6PM daily during our delivery hours (unless requested otherwise in notes by the buyer).

If the delivery is unsuccessful for possible reasons including change of address of the recipient, additional charges will incur as part of the redelivery fee subject to the location of the new delivery address.

However, if delivery was attempted by us beyond those hours and the recipient doesn't happen to be present, our team will take responsibility in arranging another replacement delivery.
Is the Free Shipping voucher applicable for all orders?

Free Shipping voucher is not applicable for all types of orders (referring to corporate or personalised and customised orders) and it is dependent on your address. You may reach out to our Sales team to find out further.
Want to find out more on Shipping & Delivery? Click the button below for more details
PRODUCT INGREDIENTS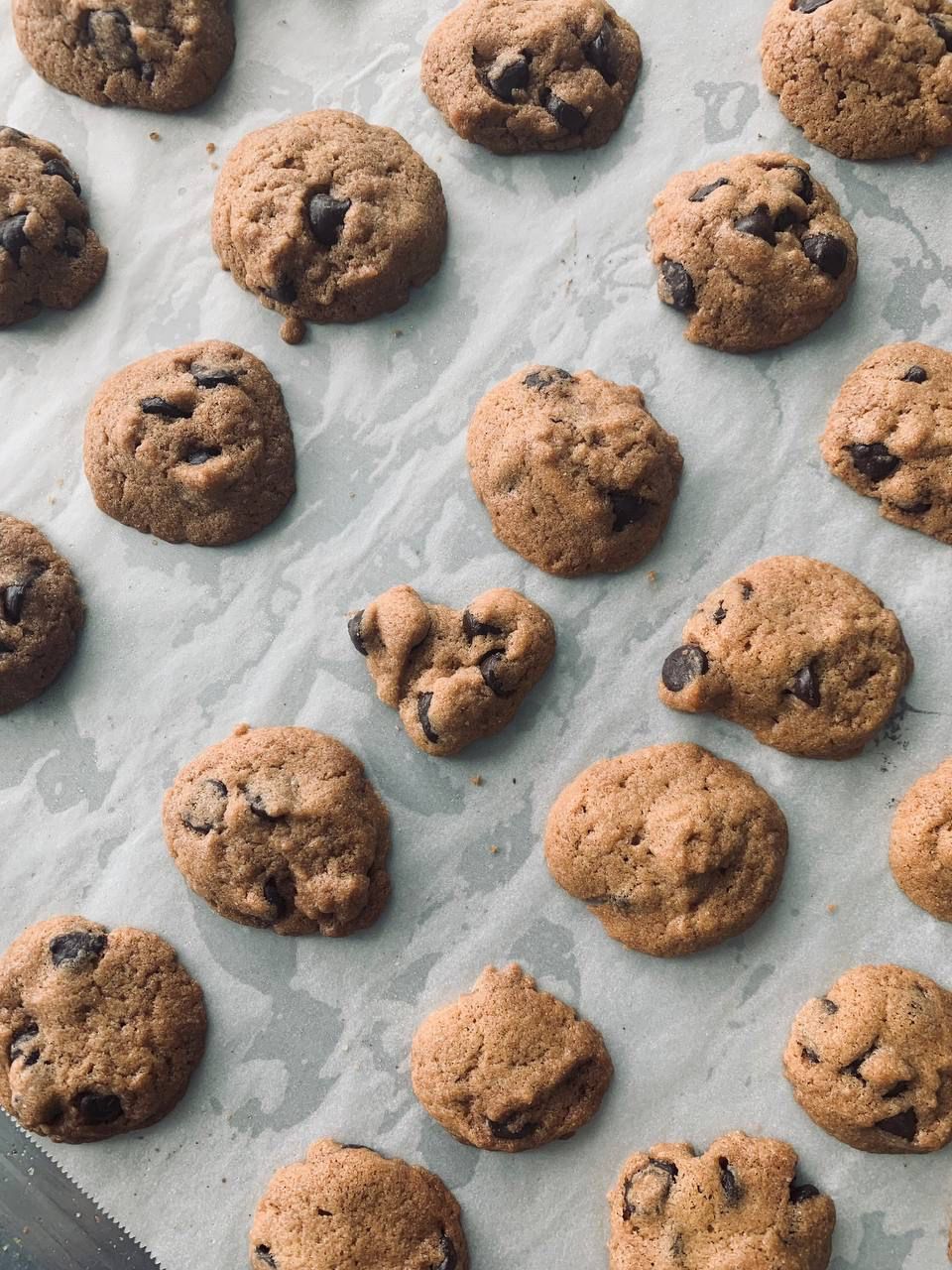 Ingredients Content

- Flour : 100% Flour (without whitening agent)

- Butter : Pasteurised Cream (from cow's milk)

- White Sugar : Sugar

- Brown Sugar: Brown Sugar

- Baking Soda: Sodium bicarbonate, NaHCO3), cream of tartar (potassium bitartrate, C4H5KO6), Cornstarch

- Baking Powder: Sodium Bicarbonate, NaHCO3), Cream of Tartar (Potassium Bitartrate, C4H5KO6), and Cornstarch

- Milo: Malt Extract (Contains Barley), Skimmed Milk Powder (Cow's Milk), Maltodextrin, Sugar, Cocoa, Palm Oil

- Salt: Sodium Chloride

- Cocoa Powder: Pure Cocoa Beans

- Vanilla Extract: Invert Sugar Syrup, Glucose Syrup (Corn), Water, Extract of Vanilla Beans, Sugar, Preservative (202)

- Chocolate Chips: Semi-sweet chocolate [Sugar; Chocolate; Cocoa Butter, Milk Fat; Lecithin (Soy)]; Natural Flavour; Milk

- Dark Chocolate Chip: Cocoa Mass, Sugar, Fat-Reduced Cocoa Powder, Emulsifier, Soya Lecithin, Nutural Vanilla

- White Chocolate Chip: Sugar, Palm Kernel, Whole Milk Powder, Nonfat Dry Milk, Palm Oil, Soy Lecithin – An Emulsifier, Vanilla

- Almond: Almond Nut from USA

- Macadamia: Macadamia Nut from USA

- Mint Extract: Water, oil of spearmint, oil of peppermint

- Dried Cranberries: Plain dried cranberry

- Salted Caramel sauce: Sugar, butter, salt, heavy cream
Are your cookies vegan?

Unfortunately, we have still yet to come up with vegan options but we will definitely update on our social media and products once we have some vegan cookies available !
Can you make cookies with less sugar?

We are not able to customise our cookies to be made with less sugar as it will affect the texture of the cookie but if it helps - we use only brown sugar and white castor sugar in our cookies.
Do you have Halal certification?

We are currently undergoing our Halal certification, so all ingredients used are Halal certified and we bake our cookies daily in our humble central kitchen in Subang Jaya
CORPORATE GIFTING
How soon do I have to place my order?

Lead time mostly depends on the packaging. As our cookies are produced in our own central kitchen, we are able to plan out our cookies production based on your special day at best. Nevertheless, we do recommend atleast 2-3 weeks upon confirmation should you require a customised packaging.
Are you Halal certified?

We are currently in the midst of Halal certification, hence all ingredients that are used are Halal certified and we bake our cookies in our own central kitchen.
Can you ship internationally ? And other parts of Malaysia?

Yes, we can ! You may find out more about shipping charges for other countries than Malaysia by reaching out to our Customer Happiness team.
Would you be able to repack into my own packaging?

Yes, we'll make it happen for you ! If you have any packaging of your own or would like to source one and have us repack for you, our team would be able to repack those cookies in your own packaging, for you - hassle free.
Collect points with us !
It's going to be my birthday soon, how do I update my birthdate to my membership?

We love giving a memorable gifting experience and we hope you'll love this treat from us by inserting your birthdate to your membership :)

How to Insert Birthdate video
Got more questions? Feel free to ask away !